PINGPONG#4: playing cards
Summer ping-pong: each week, a treasure from our collections will face a work from the "icons by Susan Kare" exhibition, according to a specific theme!
Playing cards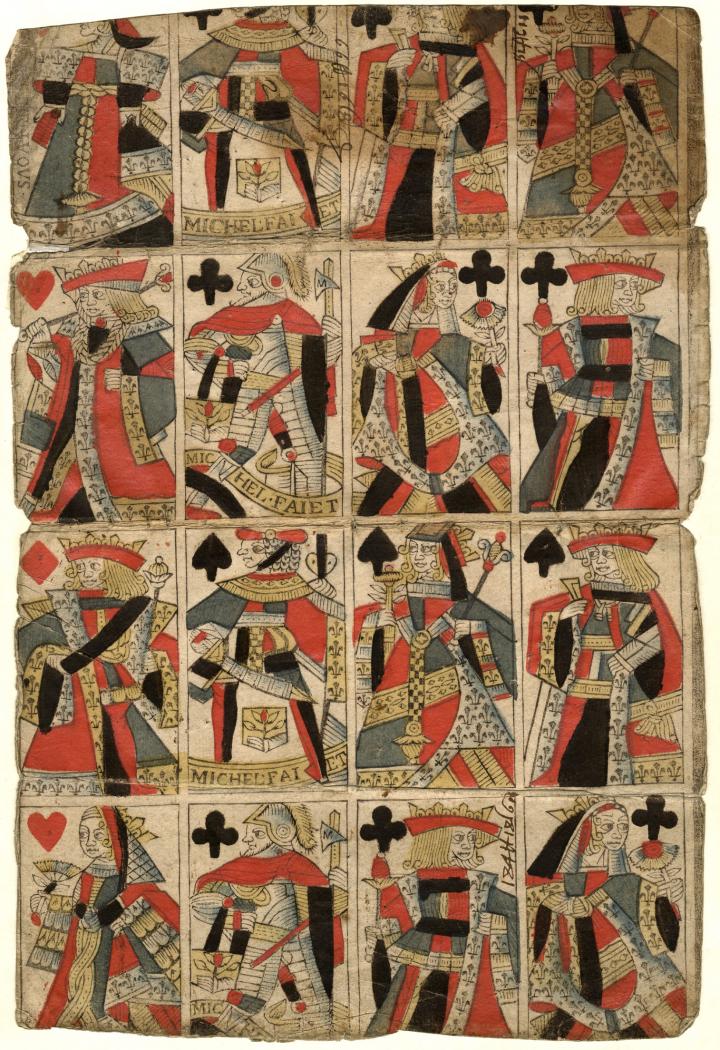 Playing cards first appeared in Europe in the 14th century, most probably via the Silk Road from the Far East, and quickly became very popular. While the earliest cards were drawn by hand, woodblock printing made it possible to produce them en masse. In the 15th century, Lyon was a major centre of card production. Before the French Revolution there was a sharp distinction between the two trades involved in producing playing cards, the engravers and the printers.
The cards displayed here are the work of Jacques Vise, one of a number of card makers who ran workshops in and around the Rue Mercière, just a few streets away from the musée de l'Imprimerie et de la Communication graphique!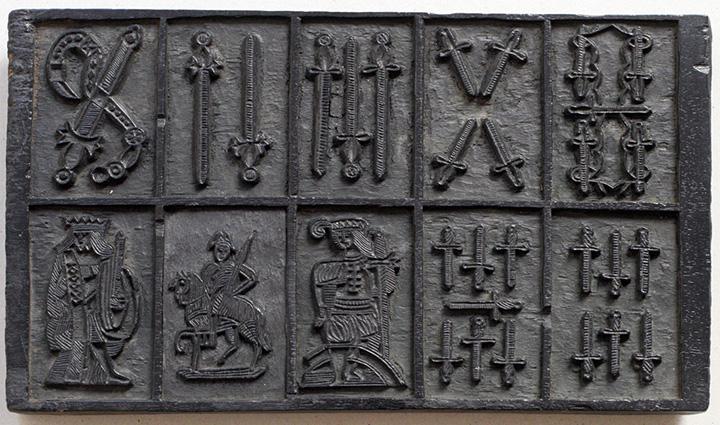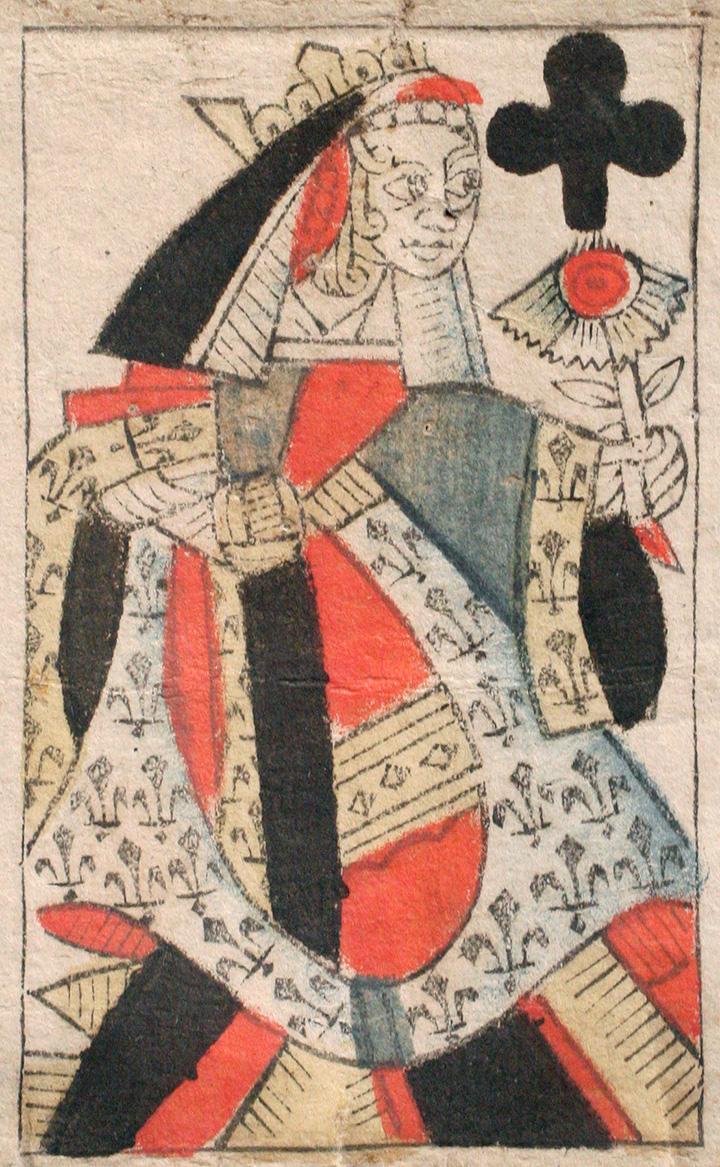 The solitaire
The game Solitaire – aka Klondike – featured for the first time on Windows 3.0. The aim of Microsoft was for people to accomodate with the new interface and the use of the mouse thanks to the game. Susan Kare was hired to design the famous pack of cards. Very quickly and for many years, Solitaire had been the most frequent used Windows application.