Susan Kare is one of those graphic artists whose icons and digital typefaces are familiar to all, but whose name and face are unknown.

Having joined Apple in 1982 to "humanise" the first personal computer, the Macintosh, Susan Kare continued her career with Steve Jobs at NeXT, especially working on the graphic interface for Microsoft's Windows 3.0 operating system. A pioneer of pixel art, she moved on to Facebook, designing the first virtual gifts, emojis before
their time; then, more recently, she joined Pinterest, still in California,
in San Francisco.
The exhibition we are presenting in 2022 is the first international retrospective of her work; it looks back at all facets of her output and at how she sees the way in which design serves technology and society.
Within the walls of this exhibition you will be taken on a veritable world tour of icons, with images from Lisbon to Seoul by way of Japanese coats of arms and video games, together with an illuminating account of women's place in the graphic industries from the 1950s to the present day.
Curated by Joseph Belletante, director of the museum with the participation of Alice Savoie, type designer and teacher-researcher in the history of typography (ECAL Lausanne, ANRT Nancy, University of Reading).
Exhibition from April 14 to September 18, 2022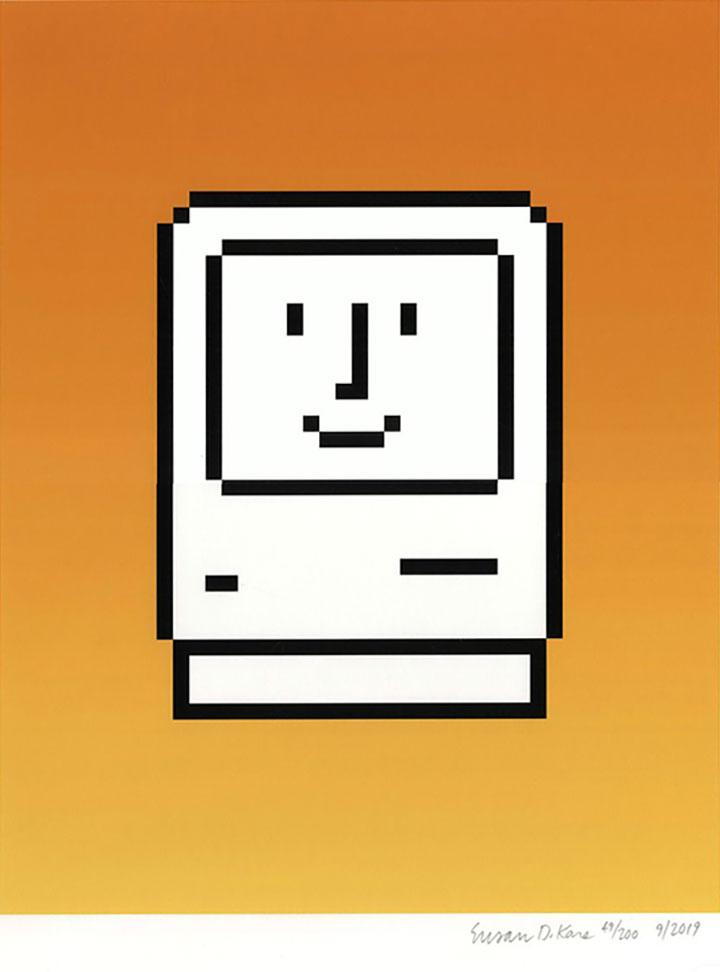 Icônes factory
When Andy Hertzfeld, her high school friend from Philadelphia, contacted her for an interview at Apple, Susan Kare immediately pulled out her gridded sketchbook and pens.
Discover how Susan Kare used her artistic background to design a universal, playful, joyful grammar and visual vocabulary, and how this language, this digital sign language, would mark her era and the history of design.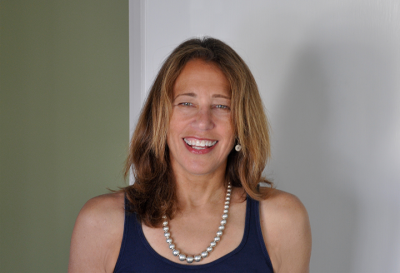 The machine-room
Apple was created on April 1st 1976 by Steve Jobs, in his own garage in Los Altos, California, with the data processing expert Steve Wozniak and the businessman Ronald Wayne. A year later the name was changed to Apple Computer in order to become a commercial company.
On 24th January 1984 Apple launched with a great fanfare the brand's first personal computer, the Macintosh, at a price of $ 2,495, in a resounding publicity spot inspired by George Orwell and created by the film director Ridley Scott, screened at half-time of the Super- Bowl, the final of the American football championship.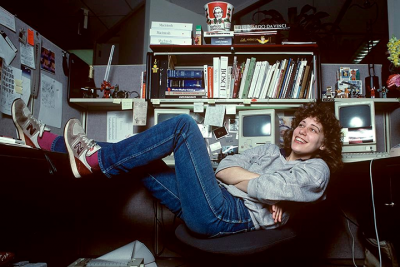 The life of icons
The icons designed by Susan Kare have become part of our intangible heritage; easy to print, draw and imitate, they have captivated millions of people and appeared over and over again in public and private spaces.
Writing in images
When asked about her personal philosophy, Susan Kare often replies that she tries to find the greatest possible "economy of expression", that is to say to design images and icons which can be understood immediately, whatever the purpose of the action.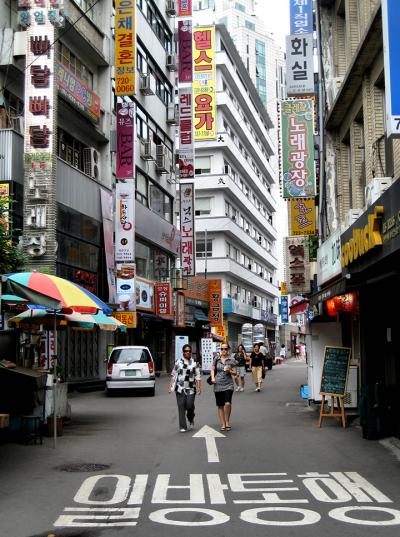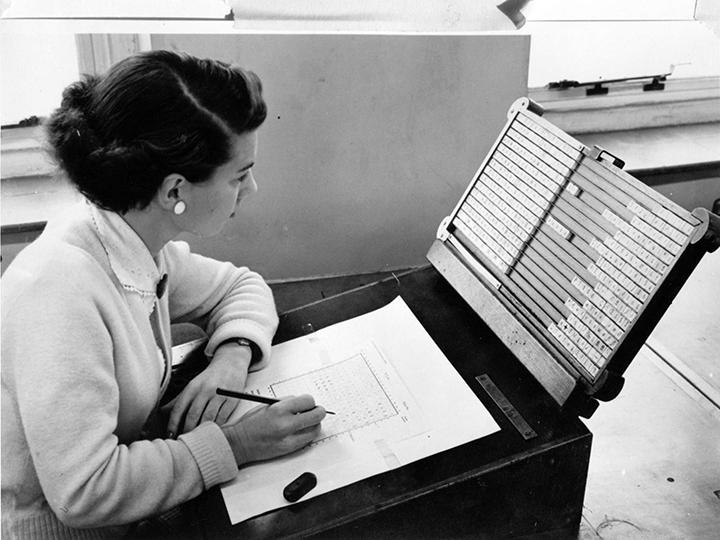 Typeface design plays a fundamental role in visual communication: it is crucial to the textual representation of languages
and to provide voices for diverse communities.
Yet design histories have largely overlooked the activities of those who contributed to the production of typefaces throughout the industrial era. It is frequently assumed that typefaces are the work of a single designer whereas, as most industrial objects, they result from a series of processes involving multiple skills often carried out by numerous people.
Type-manufacturers employed women as part of departments that were variously known as 'drawing studios', 'type drawing offices', or 'departments of typographic development'. These women worked daily on developing and producing typefaces that were, eventually, almost always attributed to male designers. They merit attention as key contributors to the design process of many renowned typefaces that emerged throughout the 20th century.
Women in Type is a research project highlighting the work of these women. It focuses on their roles and responsibilities between 1910 and 1990 within two major British companies: the Monotype Corporation and Linotype Limited (formerly Linotype-Paul Ltd and Linotype-Hell Ltd).
Ten students from the École supérieure de design de Villefontaine were invited as part of the exhibition to design digital applications inspired by the Icon Editor. This software was developed for Susan Kare by Andy Hertzfeld for the first Macintosh system. It included a 32 x 32 square grid that Susan Kare used to finalize on screen the icons initially created on her squared sketchbook.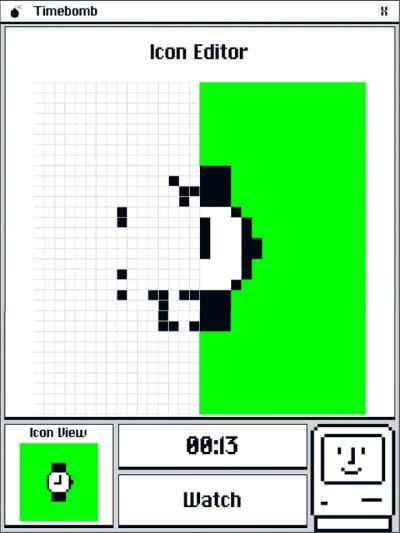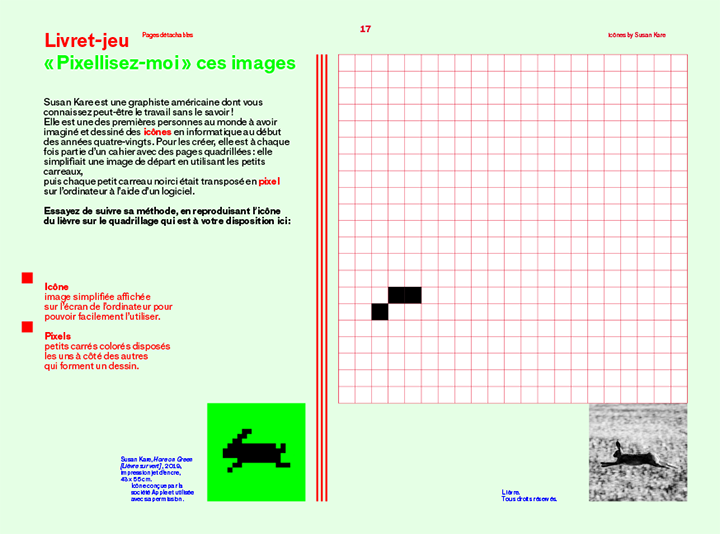 The exhibition route is designed for children and families!
In the visit booklet, four detachable pages can accompany children from the age of 5 in their discovery of the artworks.

Along the way, spaces are dedicated to the little ones so that they can manipulate and understand the principle of drawing from small squares or grids.

Are your children proud of their accomplishments? Send us photos to artistesenherbe@mairie-lyon.fr with the name and age of the artist, we will be happy to share them and imagine a virtual exhibition on our site with all the works proposed by our young visitors!
To prepare or complete your visit, we offer game booklets to download and print at home, so that the youngest can discover and understand, while having fun, the main principles of typography and the work of Susan Kare:
To explore the themes of this exhibition in a fun and creative way, visits and workshops will be offered from April to September, for adults, children and families.
In our typography workshop, children can play and draw with legos and print their icon designs on the press during the "picto-typo" workshop. During this time, adults will be able to take advantage of a new device in our temporary exhibition rooms: "flying mediation". Discuss, question, play: a mediator will welcome you as you go through the icônes by Susan Kare exhibition.
Go to the activities section to consult all the programming and book your activity.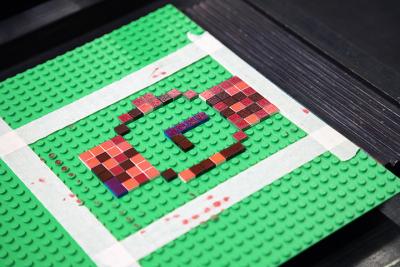 Find, throughout the exhibition, all the links, tips and news related to the temporary exhibition here!
Relive the year 1984, birth year of the Macintosh, in music with our dedicated Spotify playlist!
To extend your visit experience, find a selection of books in the museum booskhop:

-    Toshi Omagari, Arcade Game Typography, 2019, Thames Hudson Gb, 272 pages. 
-    Tibor Karpati, Adel Varszegi, Pixelosaures !, 2020, Alice Jeunesse, 52 pages.
-    DADA n°259, Invader, novembre 2021, 52 pages.
-    DADA n°233, Pixel art, janvier 2019, 52 pages.
-    Rüdiger Schlömer, Typographic knitting, From pixel to pattern, 2019.
-    Xu Bing, Une Histoire sans mots, 2013, Grasset, 111 pages.
-    Alfredo Tradigo, Comment regarder les icônes et saint d'orient, 2020, Hazan, 384 pages.
You can also get some goodies (badges, tote bags, postcards), designed by the museum team!