La Fabrique : le livre du futur
La Fabrique is the name given to the artist residencies scheduled each year by our museum. Participating in La Fabrique means giving an artist the opportunity to take the time to reflect on her/his practice, her/his journey while sharing with the team and the public of the museum her/his influences and her/his daily work.
We asked Hadrien Pelletier in 2022 then Laura Ben Haïba in 2023 to develop a creative project that questions what the book of the future can be and therefore the future of the book.
We might have expected a cross-reference naturally focused on the ambivalent relationship between the physical support and the digital support of the book. This exhibition of the works of Laura Ben Haïba with those of Hadrien Pelletier shows how he and she questioned themselves much more and differently about the symbolic and physical dimension of the book and about this central and significant question of ecology and book economy.

Where these artists have fully come together is on the subject(s) of the book of today and tomorrow. Collecting ephemera, these everyday prints collected from visitors like so many personal treasures, reusing scraps of paper, manufacturing plural materials, inventing new formats where the margins have as much value as the images and the written. For Hadrien Pelletier and Laura Ben Haïba, the book is therefore thought of as a manufactured object, made of sensitive and intimate materials that keep track of our stories, our emotions, our sensibilities.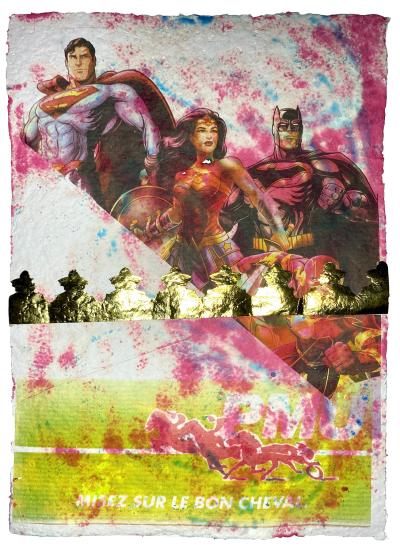 The work of Hadrien Pelletier, who graduated in 2019 from the Ecole des Beaux-Arts in Nancy, has paper as its raw material.
From its manufacture, through various materials capable of being reduced to a paste, to its final form, paper is the support for all his work, whether it is a work (paintings, painted books) or a vehicle of ideas (printing , digital work).
During his residency at the museum, Hadrien Pelletier worked from ephemera collected from visitors to create a large book, made of handmade paper, ephemera and elements taken from nature. Once printed, the pages were reworked like tables. Linked together, these pages make the past they preserve and the present they occupy a book-museum, a sensitive work to be found in the exhibition spaces.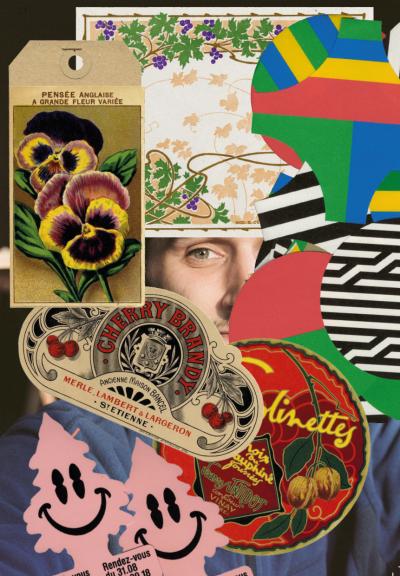 Laura Ben Haïba lives and works in Lyon.
She integrates a scientific approach into her artistic work by being interested in multiple fields of natural or technical sciences. She produces drawings, prints and casts, which testify to her attention to more or less long processes such as fossilization. Based on principles of harvests or discoveries along collective paths which are then developed in the workshop, it composes an imprint of our time. Through a sectional view of the paper and its transformations through cutting, shearing and trimming, a variety of recomposed small papers, ruins of more or less old printed matter, will form sensitive and fragile beaches, modest pages that can be printed again.